Each year California area has about 10,000 earthquakes. Protecting your home and business is now a matter of minutes. With this parametric insurance, you'll get your money within 72 hours.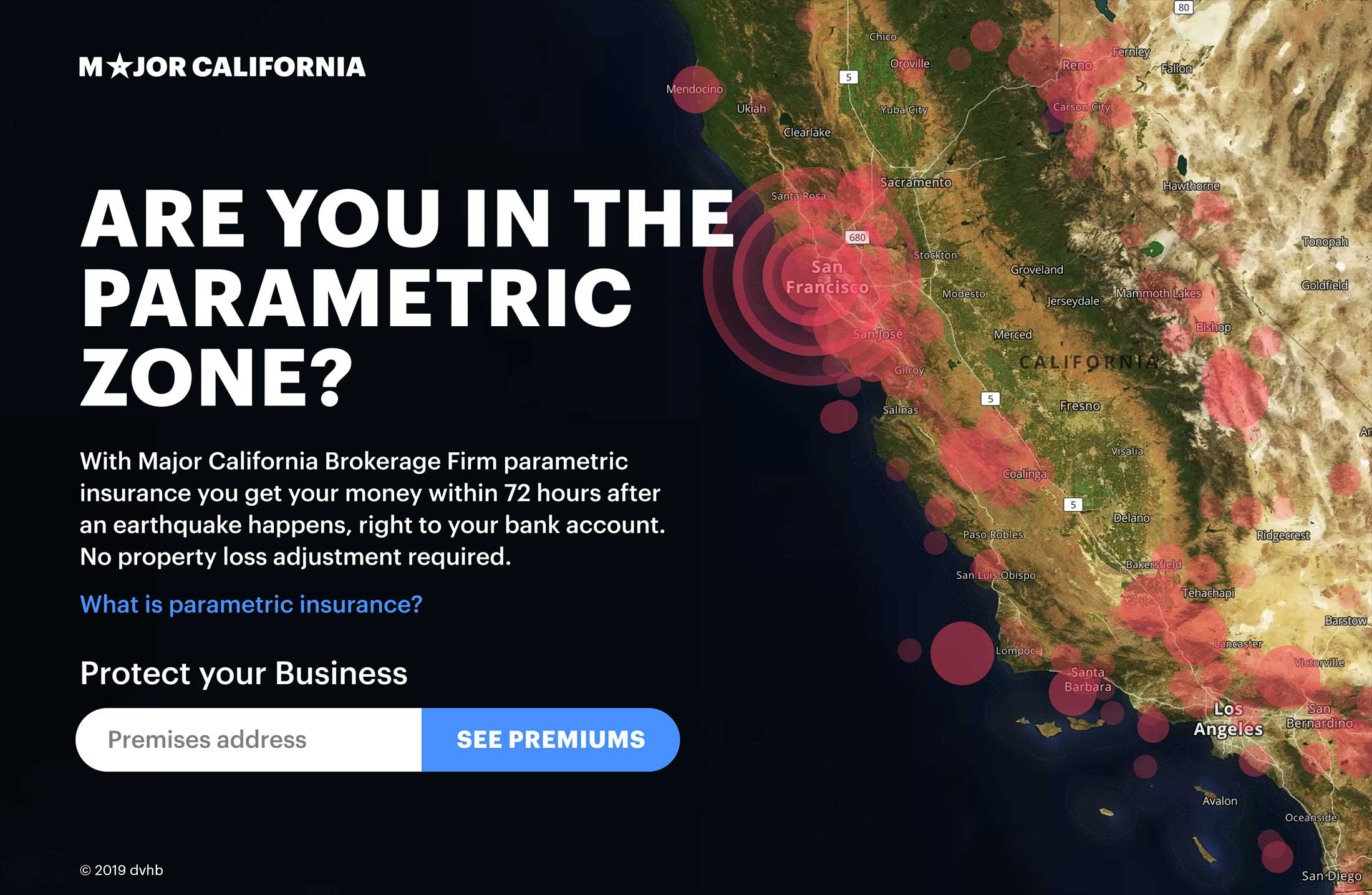 The website is optimized for mobile and features historic data, parametric insurance details, premium calculator, and payment page.

Up to 200 miles cover radius ensures your safety, with the limit up to $250,000. Available across all California today, it is planning to expand the service to different states and even countries, including the most seismically active regions around the world.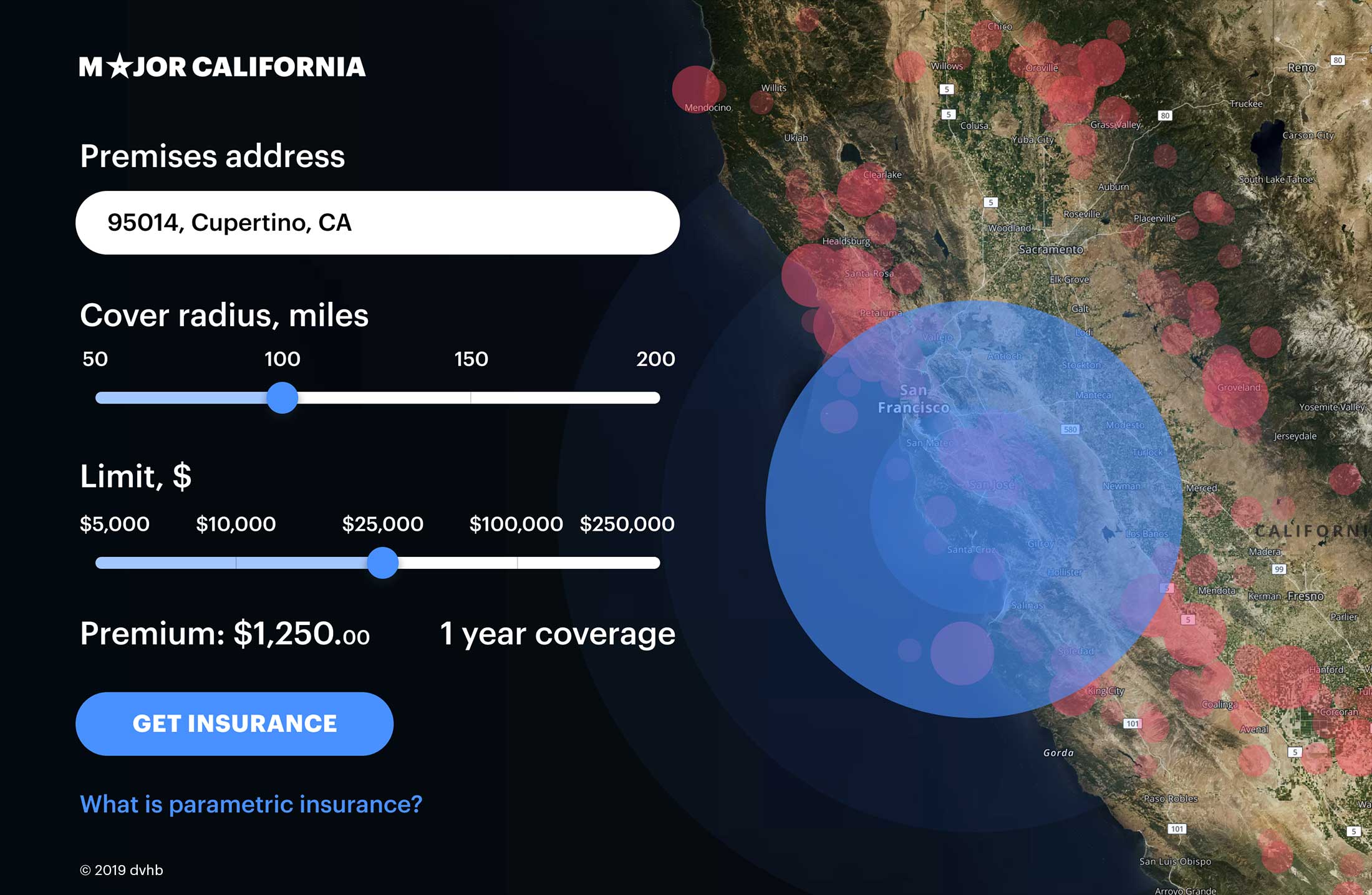 Fill in your personal data and payment information, get your order details and rest assured you're covered.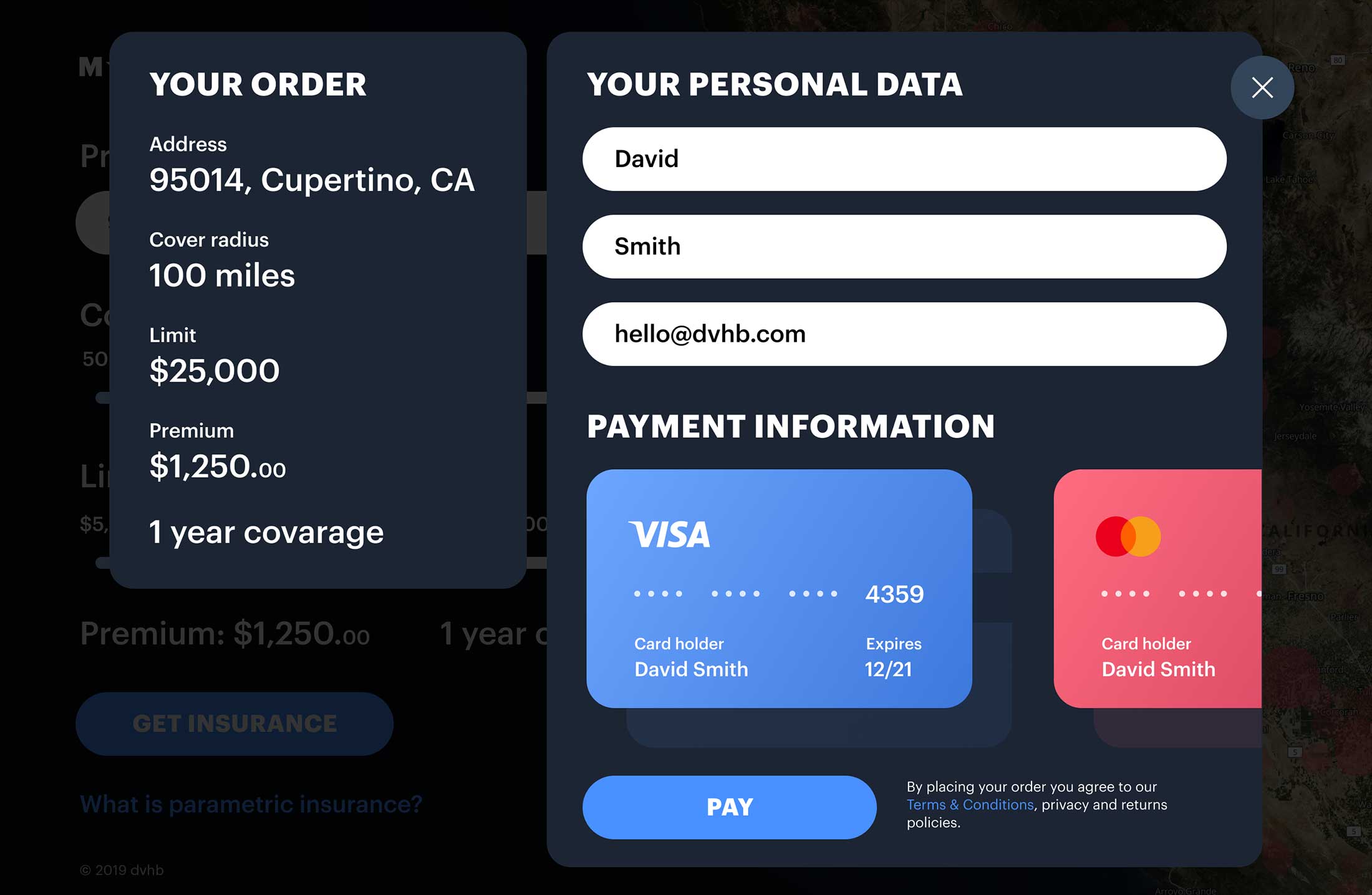 Our goal was to make it as easy as possible for people to get the policy and make sure they understand how this new type of insurance works. Comment below or reach out to
hello@dvhb.com
in case of questions