ExactFarming is a cloud based service for agricultural which uses data from live field sensors, satellite images and machinery. It really makes farmers' life easier and their business more profitable. The Startup provides modern technology to increase yield of their fields. ExactFarming operates globally, headquarters is located in Mountain View, California. The company has signed a government contract with Ministry of Agriculture of Sri Lanka.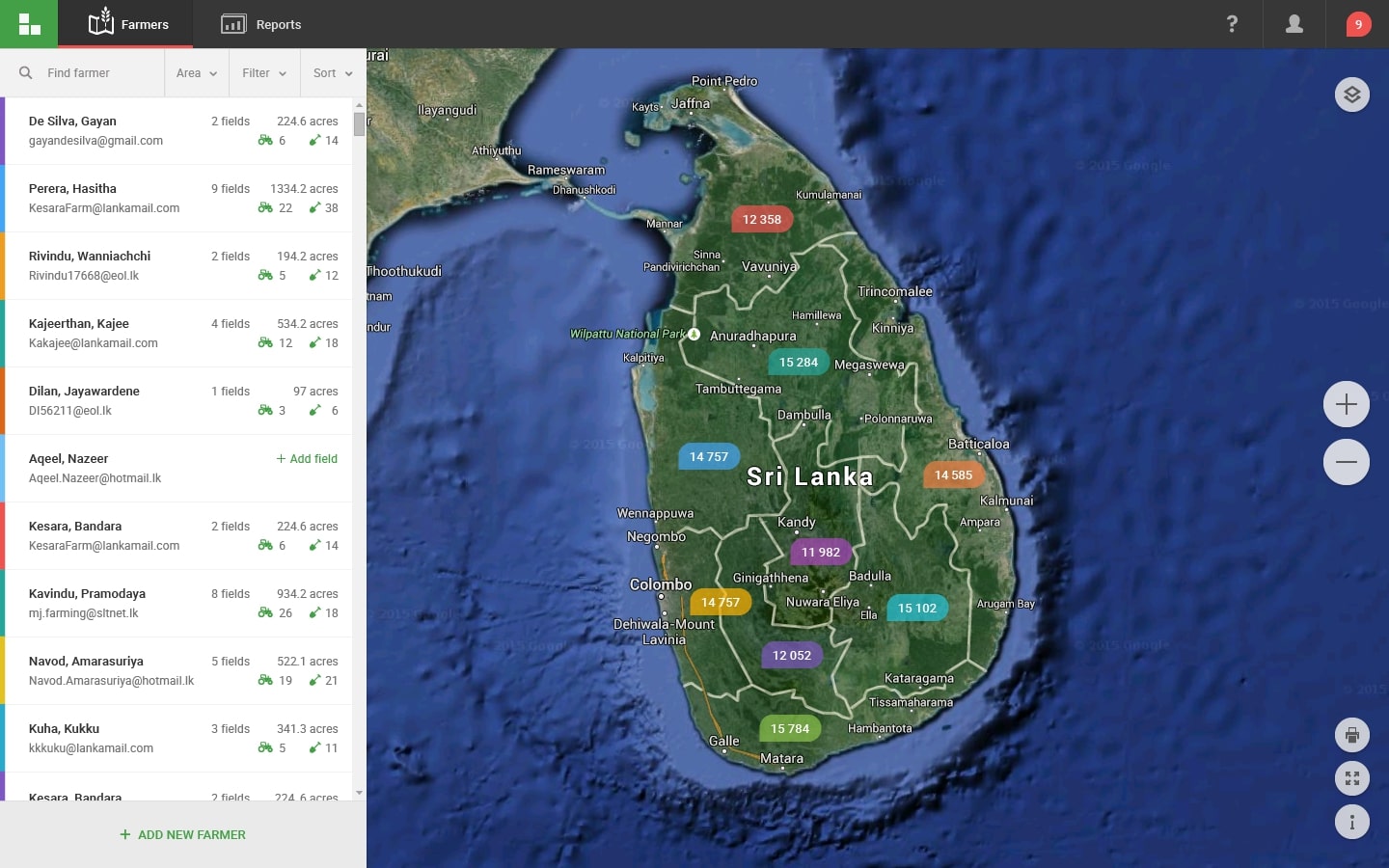 In 2015 ExactFarming hired dvhb to create a more user-friendly interface for their new Cloud ERP system release. We dove into agribusiness management and analyzed user experience from the first system release. As a result of UX/UI and front-end development, the new web application was made. It has a clearer and more easy modern interface with a great number of new features.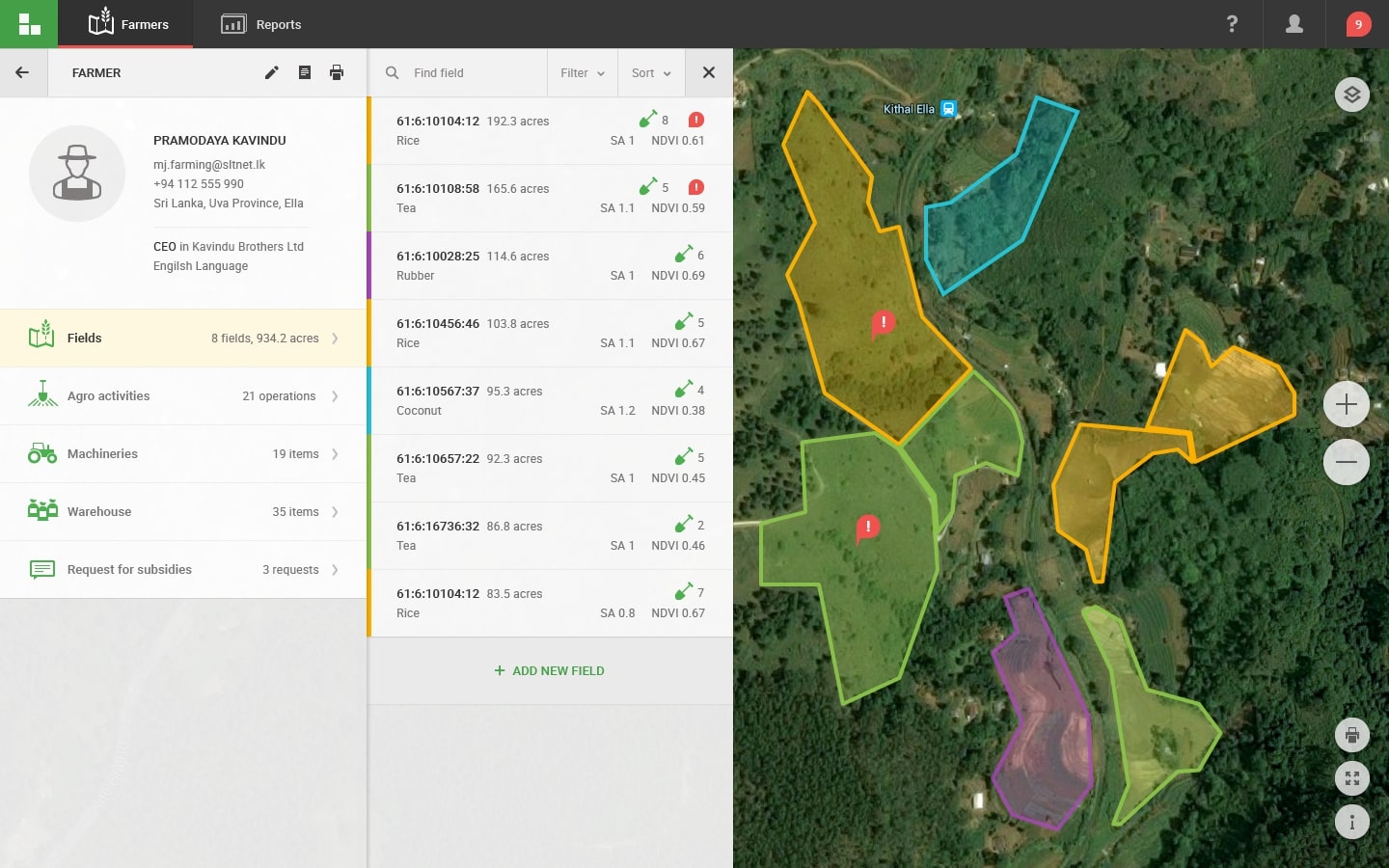 We created a special version of the interface for Sri Lanka Ministry of Agriculture who decided to use the service for controlling the efficiency of land usage and agriculture companies. This sector involves 32% of the country population.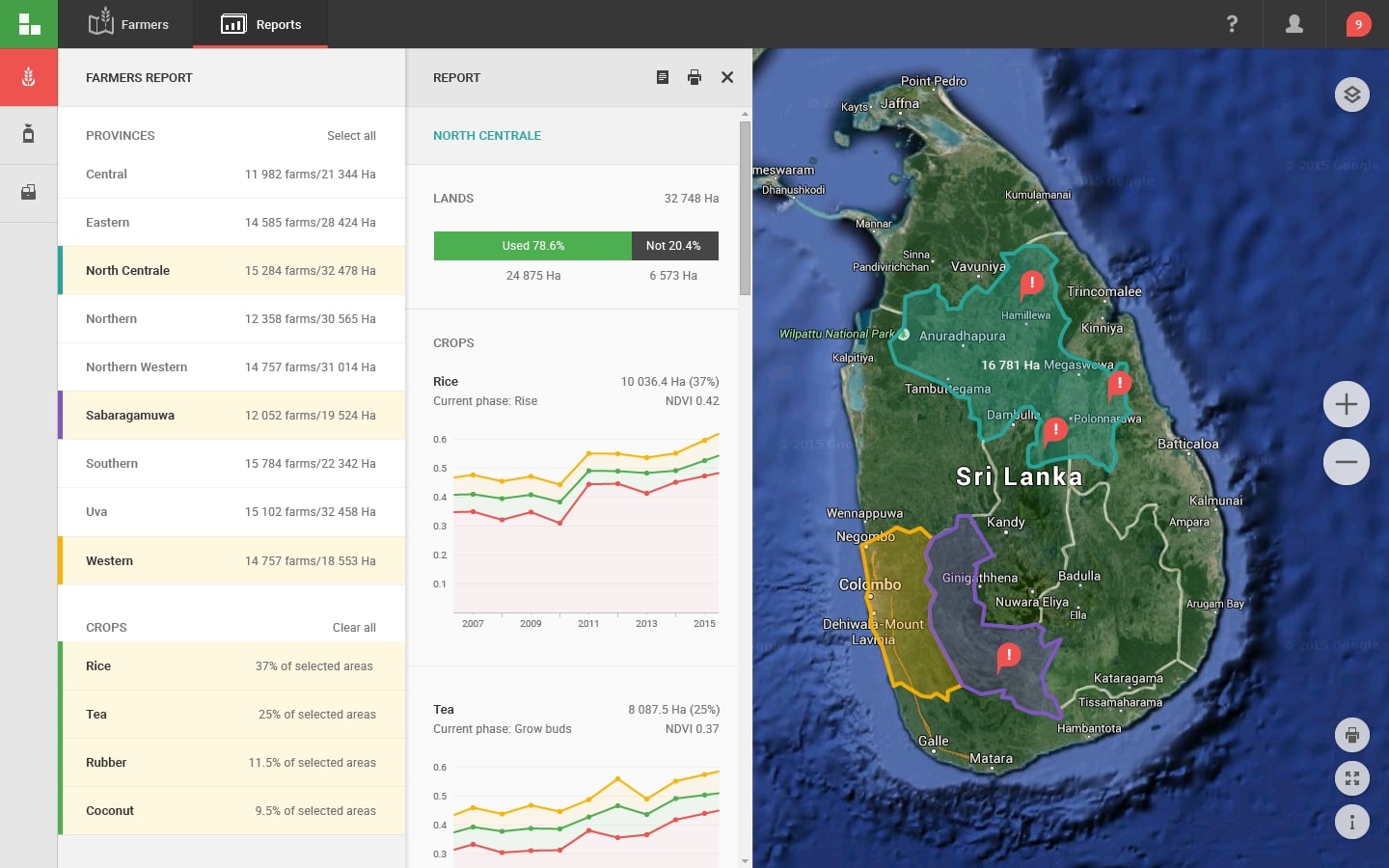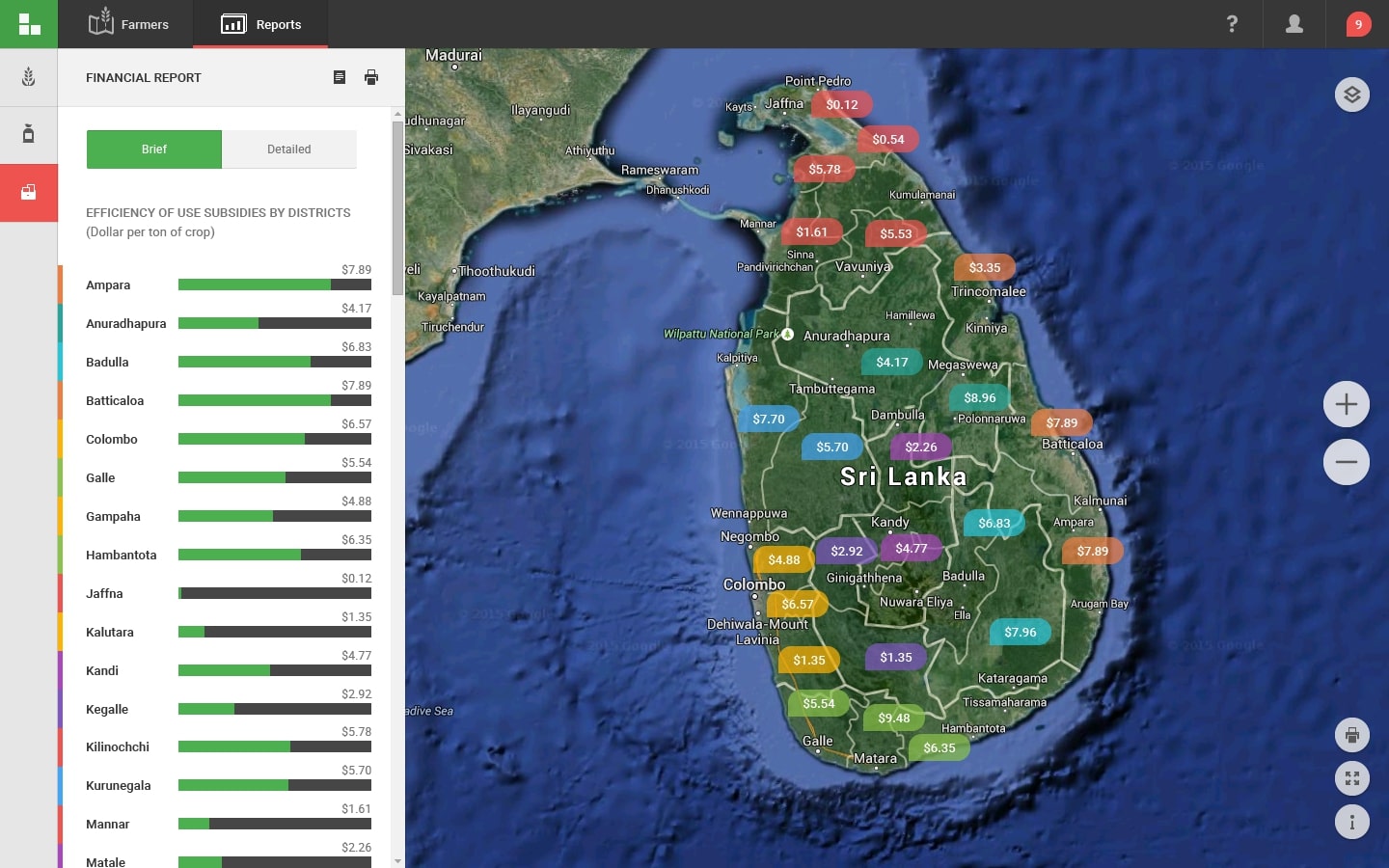 We worked closely with a business analyst from client side to create detailed wireframes. The next step was to make accurate visual accents on the layouts. We worked on packing big data into the interface without a control panel. Additional goal was to create responsive layout and a UI kit for different platforms and user devices. Our front-end developers added responsive effects and converted design into html/css templates that fit any touch device. Our QA team had broad browser support.